The Verification: Test Methods page shows you the number of pending results grouped by test method.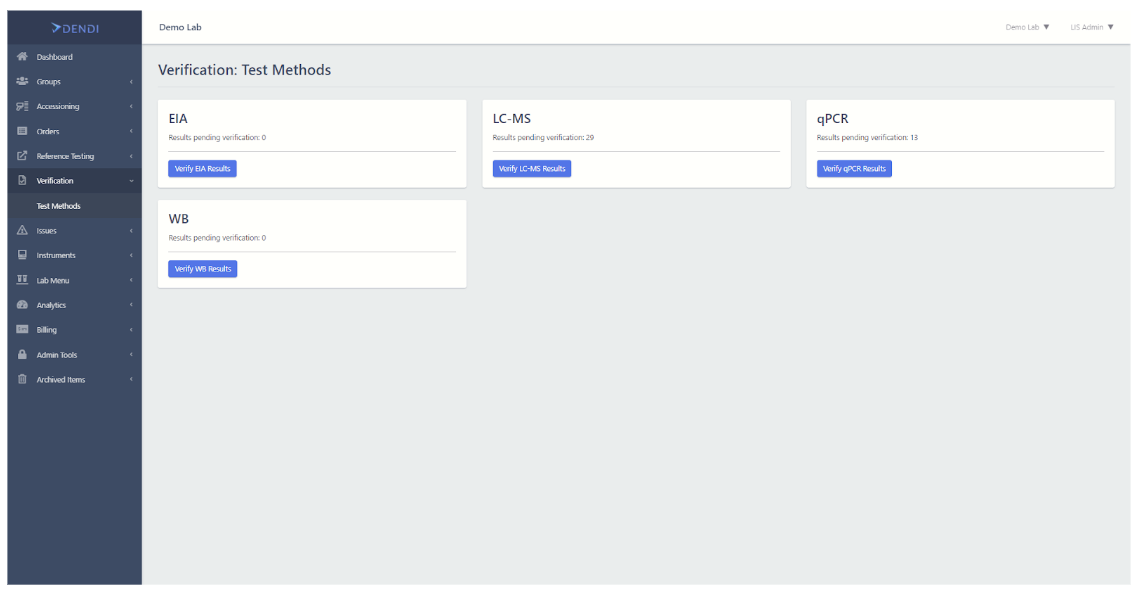 From here, you can navigate to see results for a specific method in a filterable table. Once you have identified & selected all the results you want to verify, click on the "Verify Selected Results" button to verify all selected test results.

Note: As a result of verifying test results, reports for Orders may be generated. To learn more about the specific conditions necessary for Orders to be reported, please refer to Dendi LIS Documentation - Order Details & Reports.