Note: Detailed Billing Reports are not a direct replacement for an HL7 interface. This feature will continue to be maintained and updated.
Detailed billing reports are a way to export billing-related information via the LIS. The data in the detailed billing report is consolidated into a downloadable CSV file.
Permissions for accessing the detailed billing report are both permission template-based and user-based. In addition, the Saved Reports table itself (the list of generated detailed billing reports) displays data on a per-user basis: this means that if a user creates a detailed billing report, no one else but that user can see the report.
Within the detailed billing report CSV itself, the data is grouped by order and by sample ID. In Dendi LIS, an order can have multiple samples associated with it - so if that is the case, the order will take up multiple rows in the CSV.
In-House Lab Location Filters
As can be seen in the image below, the In-House Lab Location is set to Demo Lab.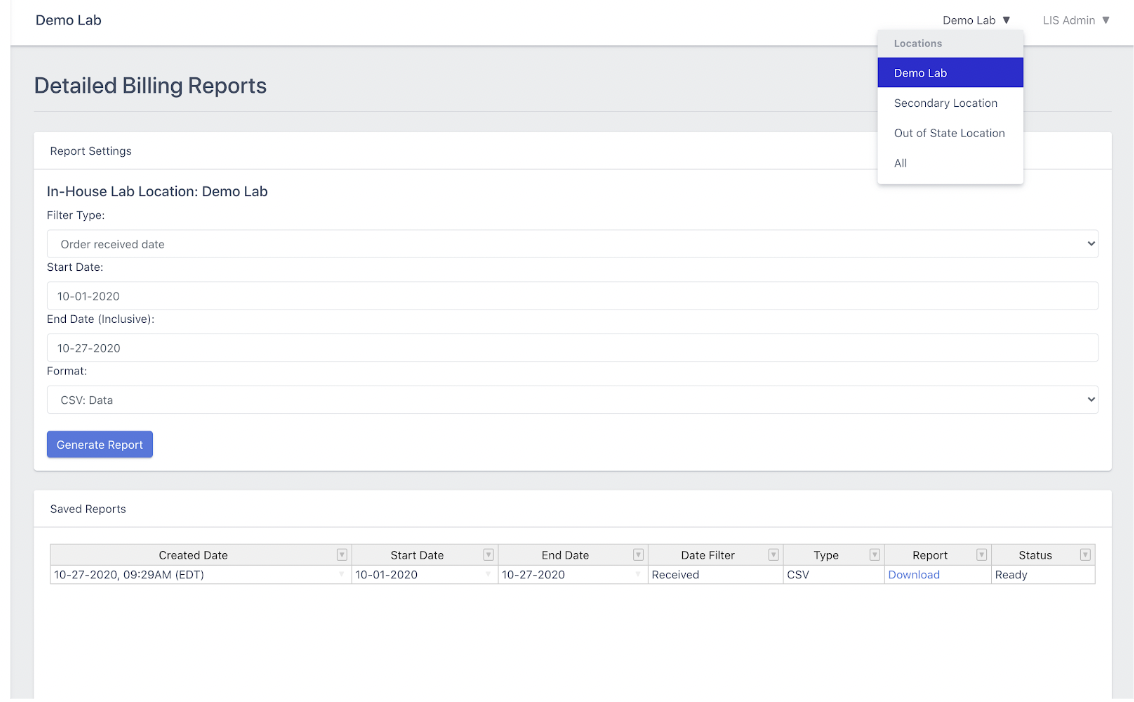 The In-House Lab Location acts as a filter in this scenario, and all detailed billing report CSVs that are generated with this filter will have the filter applied in the CSV output. To remove any filters, click "All" on the locations in the In-House Lab Location filter on the top right.