Patient Organizations are the building blocks of Bulk Ordering batches. From the Patient Organizations page (Bulk Ordering → Patient Organizations), you can create & manage Organizations.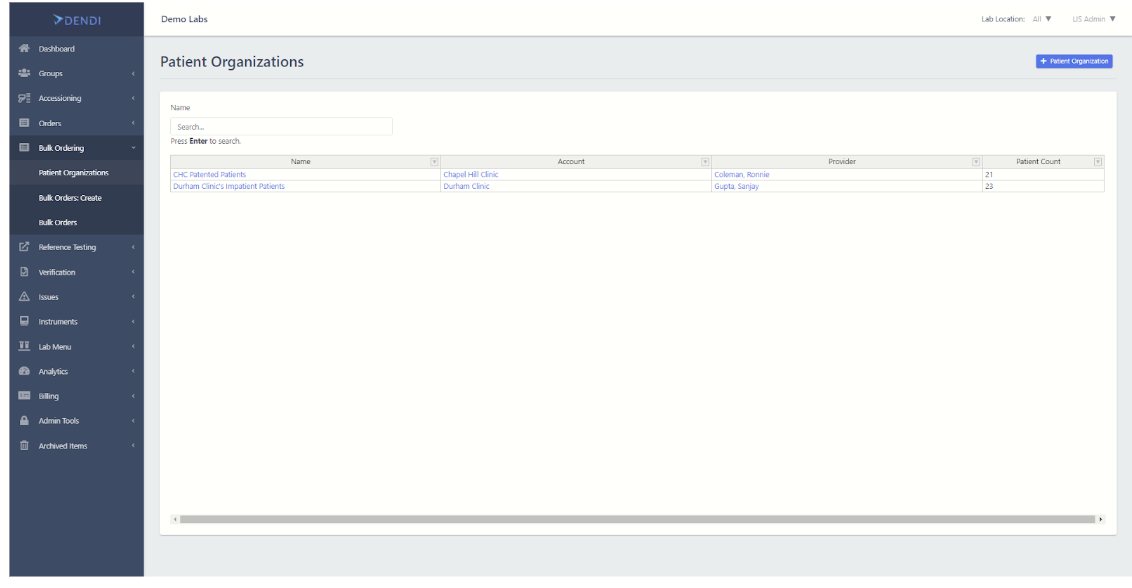 To create a new Organization, click on the +Patient Organization button, name the Organization, and select Account & Provider. Please note that Patients within an Organization must be under the same Account.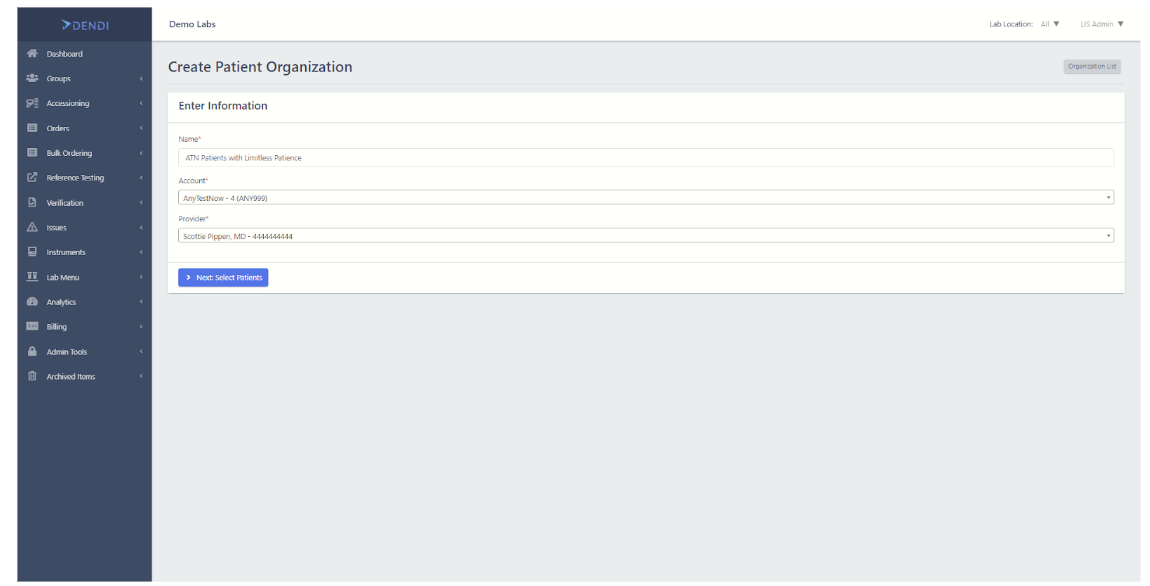 After entering the Organization name, Account, and Provider information, you will be asked to select Patients on the next screen. You can search for specific Patients with filter fields. Patients can be freely moved between the two columns in the selector (left representing not included, and right representing added).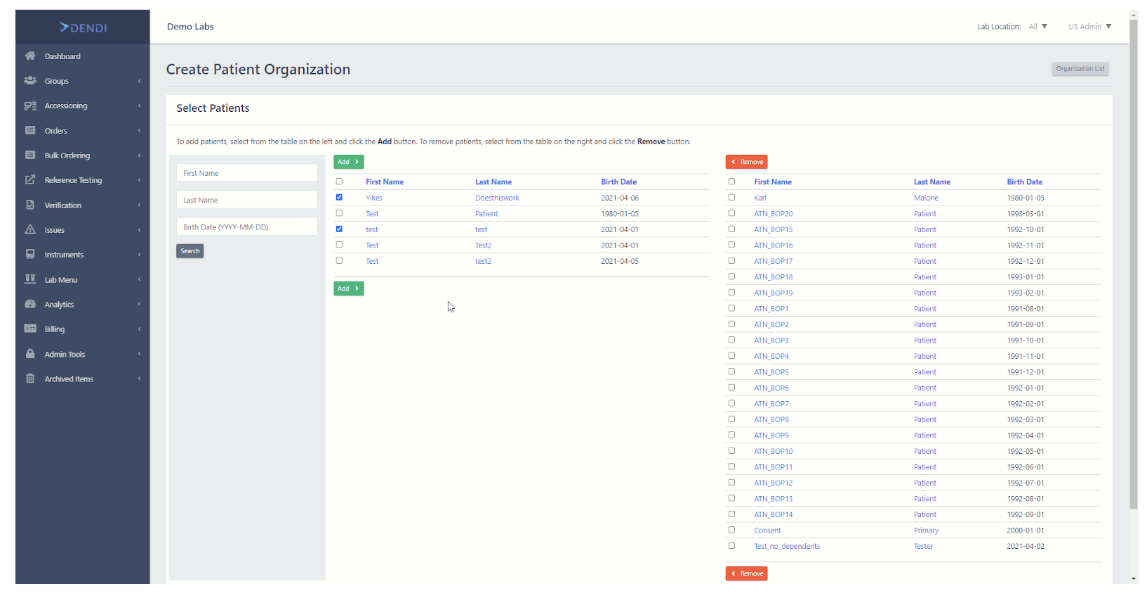 Once an Organization is created, you are able to manage it by going to its specific details page. You can rename it, change the Provider, archive the organization, and curate the Patient list.