Compared to Test Results exports, Operational Reports allow for a slightly more holistic view of work done for various Orders. After applying your various filters, you can choose to generate reports as either CSVs (data only) or XLSX (data & metrics).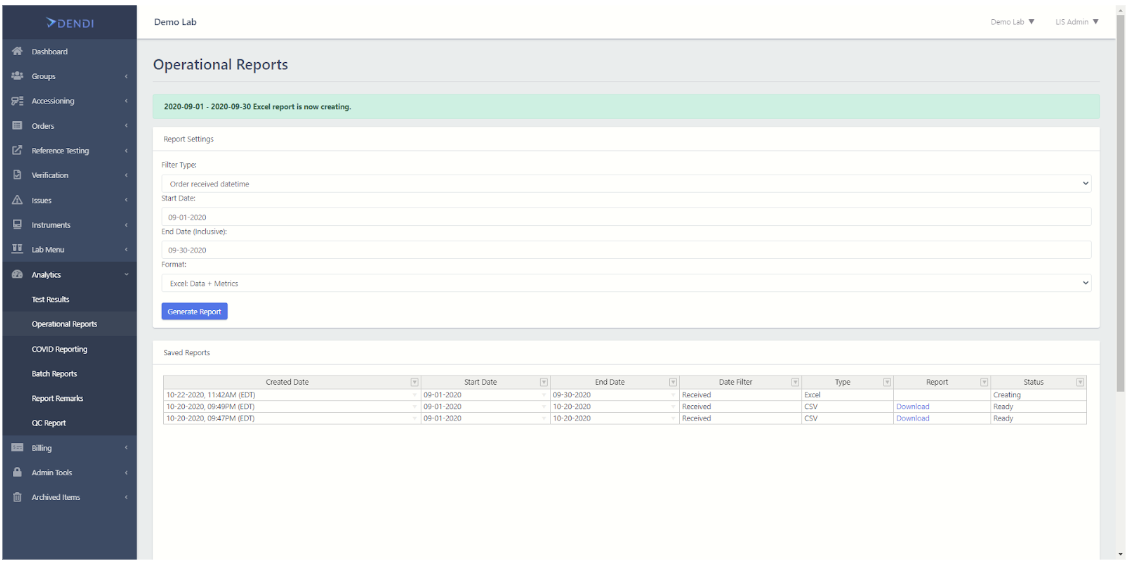 The exported files will contain information on key dates, test results, account information, and turnaround time (in hours).
Larger exports may take some time to generate, and once completed will be available in the "Saved Reports" table for download. Please note that you will only see reports generated by you (not other users).