This tab enables users to create new Super Test Profiles and edit existing Super Test Profiles. Super Test Profiles are collections of Test Profiles that can conveniently be selected together as a single unit when creating Orders. They simplify the Order creation process by grouping together collections of Test Profiles that are often selected together when creating Orders.

By clicking on the '+ Super Test Profile' button in the top right of the screen, users will be taken to a page where they can create a Super Test Profile.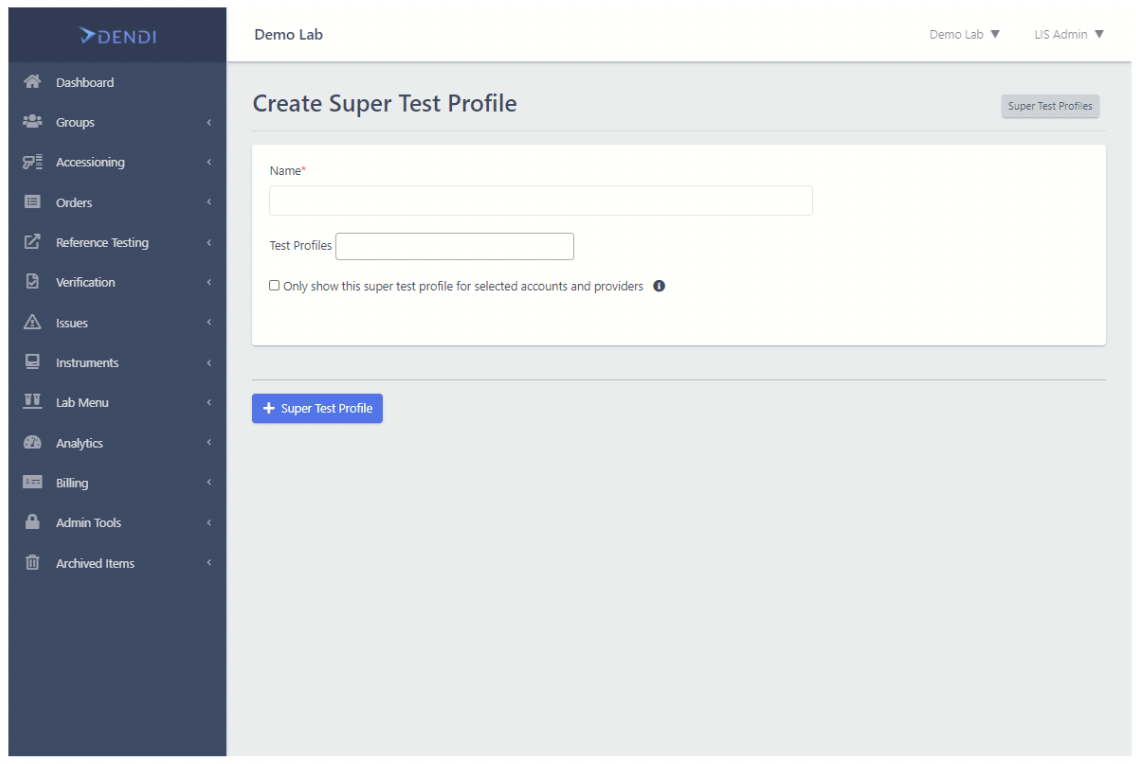 Each Super Test Profile must contain at least one or more Test Profiles. In addition, the Super Test Profile Name must be unique.
Users also have the option of restricting Super Test Profiles to only certain accounts and providers. Clicking the appropriate checkbox for this option causes two new form fields to appear where users can select accounts and providers that they would like to restrict the Super Test Profile to.