The primary way to view Orders in Dendi LIS is on the Orders page (Orders → Orders). This table contains a list of all Orders in the system and provides various filters for drilling down to more specific subsets of Orders. You can also select multiple Orders and archive them all at once from here.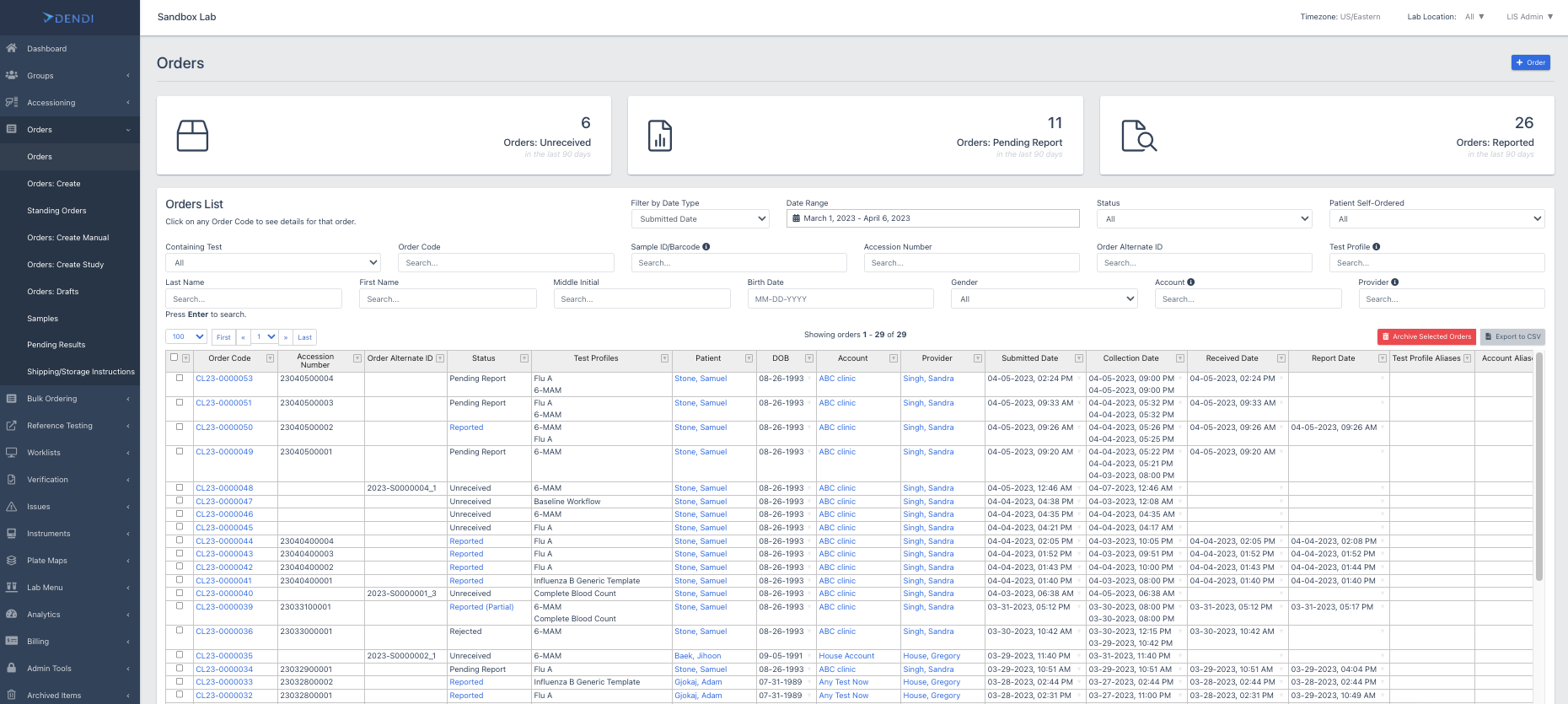 Note: All filters will be applied with AND operators. For example, utilizing filters for Status = Unreceived and Provider = Gupta, Sanjay will show all Unreceived Orders from Sanjay Gupta.
Details for an individual Order can be viewed by clicking on the Order Code link in the table.
For more information on Order Details, please refer to Dendi LIS Documentation - Order Details & Reports.